Jeff The Plumber Sewer and drain services
Our Sewer and Drain Division is our most recent addition to our specialized services. With our state-of-the-art equipment and highly skilled technicians, we can address any residential or commercial sewer or drain issue, even those stubborn kitchen clogs and grease traps.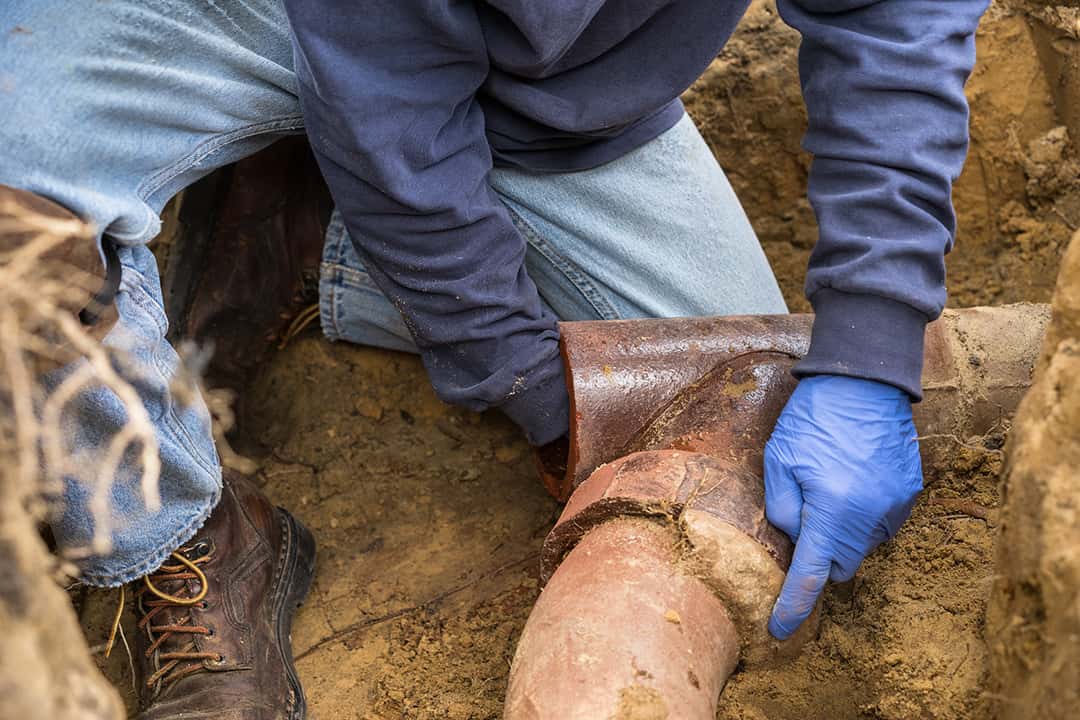 Our Services
Video sewer inspection and locator
High pressure jetting
Residential and commercial drain cleaning
Sewer and drain repair and replacement
Downspout drains
24-hour emergency service
Contact us when you believe you have a clogged or broken sewer line. With our specialized sewer camera, we can record and locate the clog or break and quickly address it at the source. No longer is it necessary to break out concrete floors or dig up your entire yard to locate and repair a broken sewer line.
We also now use high pressure jetting to clear clogs caused by roots or debris. Jetting delivers water under high pressure directly at the clog and has proven to be a highly efficient way of clearing sewer lines of even the toughest clogs. It also allows us to free you of a slow or clogged drain without pulling messy debris into your home.